For over 25 years, Creascience's instructors have been developing original teaching tools geared toward a non-technical presentation of fundamental statistical tools & concepts. Their areas of expertise encompass research & development, market research and predictive modelling. The team's reputation is largely due to its excellent ability to explain complex mathematical concepts in laymen's terms and to provide participants with tools that can be used right away.
A variety of options are available to increase your knowledge and mastering of statistical tools, including a varied catalog of training sessions as well as innovative coaching solutions to accompany participants during and after training sessions.
Whether you are alone, in charge of a group of people, looking for a specific session or for a long-term custom program, our team will help you design a training program that meets your objectives & constraints.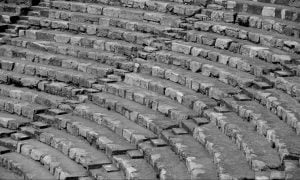 Onsite Training
Having one of our instructors come to teach at your facility is by far the most popular solution. It allows setting up cost-effective & tailored sessions designed to suit your needs and constraints. We help you select relevant case studies that are integrated into the training session to stimulate discussions, design of experiments, data analysis & data interpretation/reporting.
Distance Learning
Distance learning is an integral part of our learning solutions. Interactive online modules and webinars can be accessed on an individual basis or as part of a more global training program.
Tutoring
Coaching is probably the best way to increase your self-sufficiency when it comes to collecting and analyzing data. We offer flexible options for a variety of situations: our solutions can be adapted for individuals or groups, used as a training follow-up or as an ad hoc solution. All users have access to a series of web tools to ease communication.